LGBT Destination Influencer Programs
Take a look at some of the programs we managed with destinations recently, incorporating LGBTQ influencer content with targeted Facebook & Twitter advertising.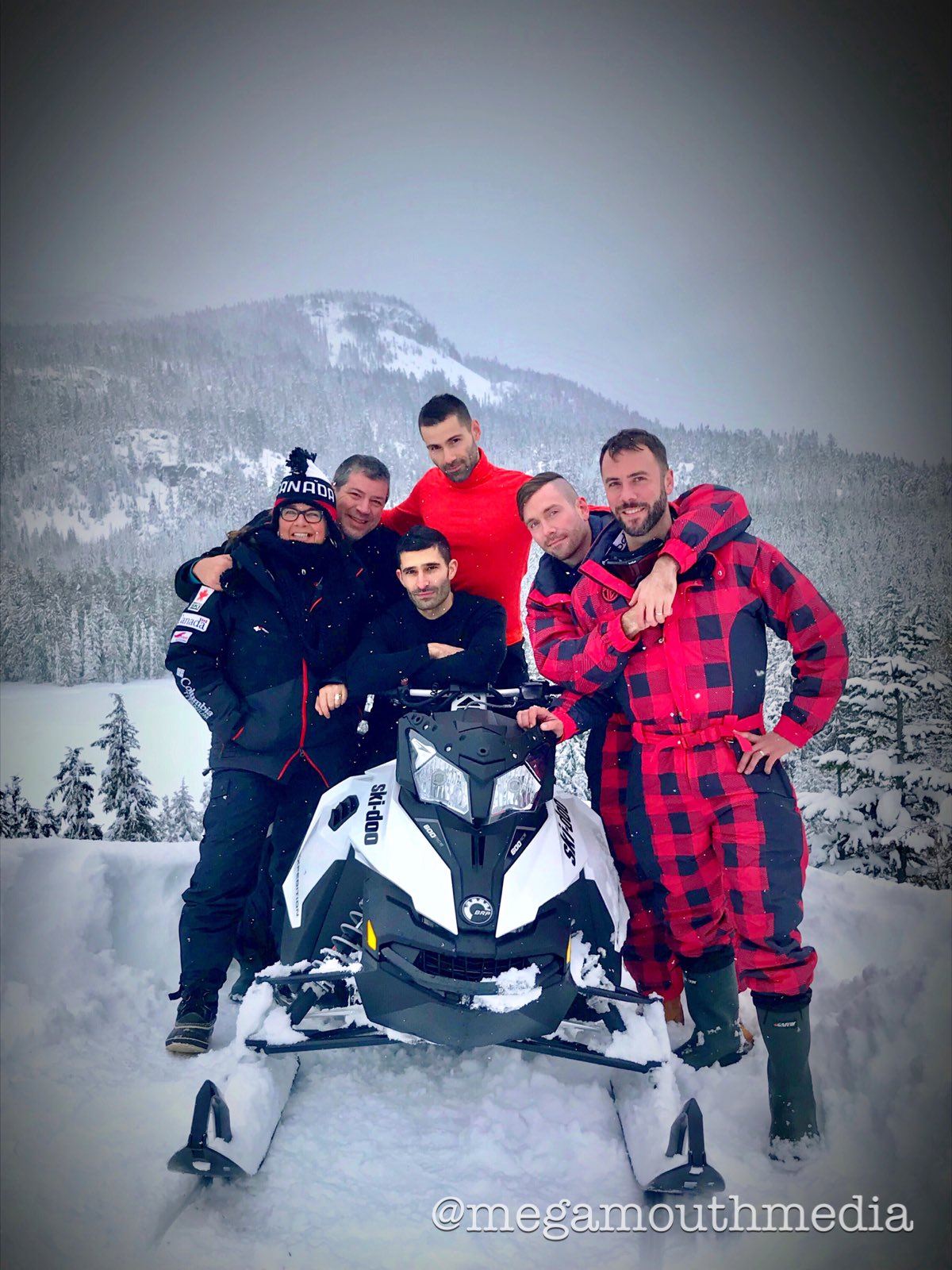 Whistler Pride 2018 Was Over The Top, with LGBTQ Influencers in the Mix
We had the opportunity to be a part of Whistler Pride 2018 (#WhistlerPride2018), produced by Dean Nelson and the folks at Tourism Whistler, with a wide variety of incredible partners along the way.

Before the event even started, we put together a mini-LGBTQ Influencer and New Media Conference... Matt Skallerud of Pink Banana Media presented on some of the latest in LGBTQ Digital Marketing in 2018, including some updates on the #ILoveGay network. We then launched into a panel with some of the LGBTQ influencers Tourism Whistler was hosting for this event, including the Nomadic Boys, Kit Williamson and John Halbach of Eastsiders TV, the Couple of Men, and Vancouver new media socialites Josh Rimer and Barb Snelgrove.

Arielle & Vinny Explore Toronto
Inspired by the recent campaign The Views are Different Here, we join Arielle Scarcella and Vinny Vaillancourt as they explore Toronto's gay village, including the iconic Woody's bar, as well as some of the new areas the LGBT community is hanging out in, including Queen Street West and a unique lesbian hangout, Tot the Cat Cafe.
Arielle, Ravi & Vinny Explore Fort Lauderdale
Join us as we tour Fort Lauderdale through the eyes of three LGBTQ influencers, Arielle Scarcella, Vinny Vaillancourt and Ravi Roth.
---
Some of our current and past clients include:
AIDS Project Los Angeles
Airocide
American Airlines
Anheuser Busch (BudLight)
Chelsea Pines Inn
Chicago History Museum
Clear Channel's PrideRadio.com
Comcast
Congregation Kol Ami
Connexion.org
DC Department of Health
Dunes Resort
Falcon Cable Video on Demand
Fountaingrove - LGBT retirement home
Gay Games 9
GayFestNYC.com
GayGadget.com
GayRealEstate.com
GayTravel.com
General Motors - LA Auto Show
Hotel Gaythering
iLume
Interactive Male
Isentress (HIV drug)
Lambda Legal
Mercedes-Benz
Milk (film)
NYC & Co.
Pernod Ricard / Absolut Vodka
Positively Cleveland
Prime Access
Sir Ivan
Southwest Airlines
Spain Tourism
TheClubs.com
Tourism Toronto
Travelocity
Virginia Tourism
VisitBritain
VisitLondon
VisitSweden
Visit Laguna Beach
Wells Fargo
---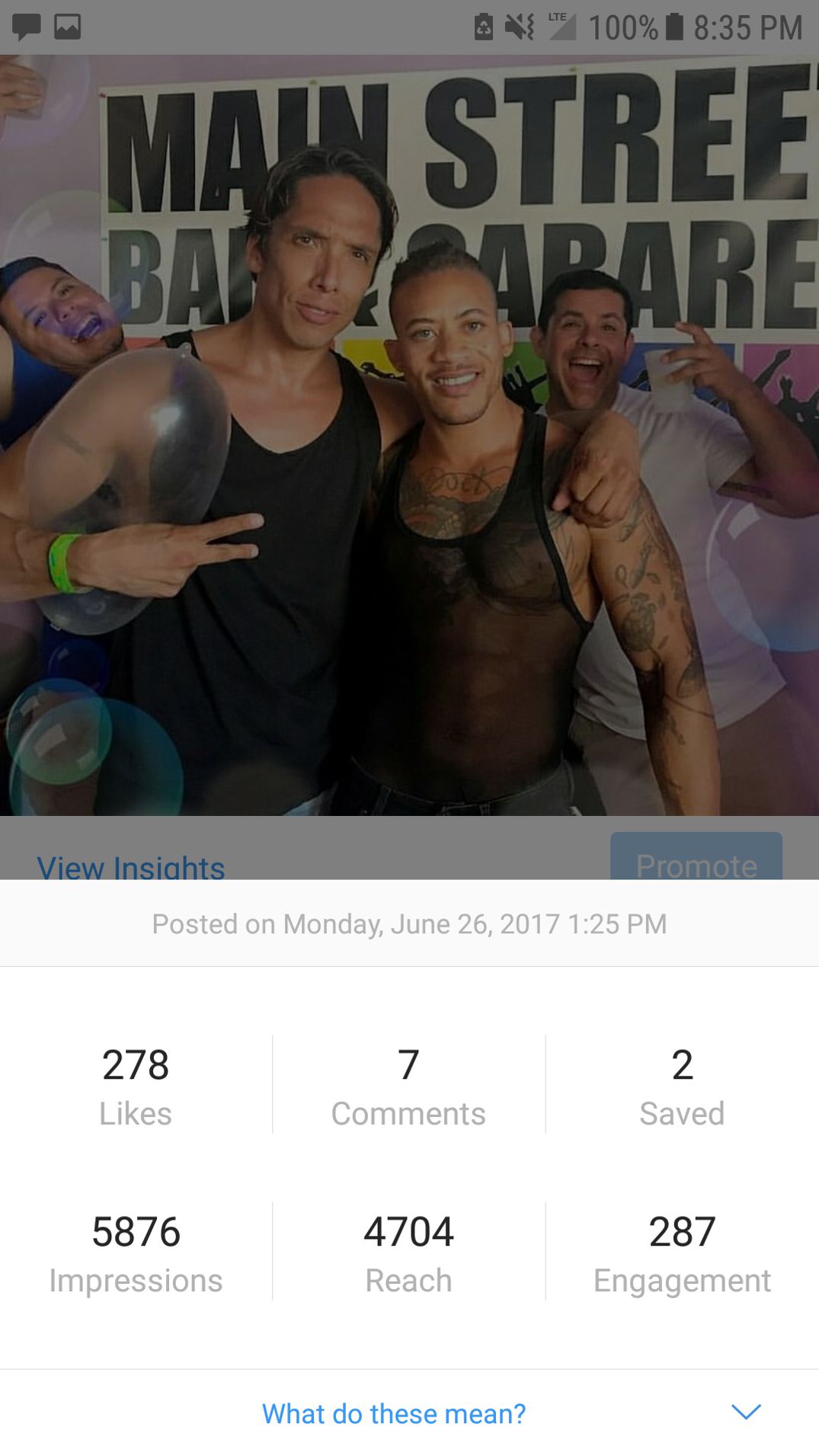 Typical social media post performance in our campaigns
LGBT Influencer Programs
Take a look at some of the programs we managed with clients recently, incorporating LGBTQ influencer content with targeted Facebook & Twitter advertising.
---
Recent successful e-mail/social media hybrid campaigns we've done recently:
---
Case Studies and Projects We've Done
Spain Tourism LGBT Online Marketing 2016
With so many world-class destinations marketing themselves to the LGBT traveler today, it's important for some of these destinations to stand out amongst the crowd. For these select few, the following is a 3-pronged approach to doing just that, with a strategy developed over the past few years that taps into the growth of targeted, programmatic ad buying, along with the maturation and overall acceptance of social media in society today.
Gay Games 9
For the most recent Gay Games 9 held in Cleveland this past summer, the folks from Positively Cleveland, through their ad agency, contacted us for a comprehensive online campaign that targeted gays & lesbians in specific target markets considered strong candidates for Gay Games attendees coming to Cleveland. Our regional target markets included Fort Lauderdale, Toronto, Detroit and Columbus, and our overall theme for social media outreach were self-identified fans of LGBT sports, as well as LGBT individuals with an interest in sports.