<!img src="http://www.lgbtnew.media/images/lgbtnewmedia_logo_person01_500pxSQ.jpg" align="right" width="200" hspace="5" vspace="1">Pink Banana Media brings the worlds of online media, influencers, content creators, social media stars, entrepreneurs, ad agencies, top brands and fans
together with....
Businesses large and small seeking cutting-edge ways to reach the LGBT community online and be several steps ahead of their competitors!
We have put together a number of online advertising campaigns that have included LGBT Influencers and Bloggers as part of our social media outreach. We have currently teamed up with the following LGBT Influencer Networks, as well as key LGBT influencers, to help businesses such as yours include these cutting-edge LGBT New Media in your current online marketing strategy.
---
<!img src="http://www.ilovegay.lgbt/images/ilovegay-button-purple-nohash_300px.png" width="200" alt="ILoveGay.LGBT" title="ILoveGay.LGBT" align="right" hspace="5" vspace="1" />
#ILoveGay Marketing Program:
The hub for online content, business, community & social media interactions related to LGBT Life
Interactive, Conversational Storytelling in 280 characters or less...
the "short form" done right leads to "long form" follow through!
What #ILoveGay does is bring together the conversations and relevant content related to LGBT Life, where we participate in and become an active part of these social media conversations out where they are happening live, in real-time on Facebook, Twitter, Instagram, etc. As a business, we are participating in these conversations, identifying which individuals and brands are strongest in this specific niche market relevant to #ILoveGay, as well as determining who are the bloggers, vloggers, influencers and various video content creators dominant in this space. Our intent and our goal is to interact with, work with and leverage their activity and user-generated content for the #ILoveGay campaign, for both our site overall and on our advertiser's behalf.

#ILoveGay's Mission
Helping to Connect the LGBTQ Global Community
Amplifying Your LGBTQ Message Worldwide
Bringing Focus to LGBTQ Conversations Worldwide

What is our goal with #ILoveGay to Consumers?
To be the Best Community Hub for all LGBT social conversations related to a specific region or theme.
What is our goal with #ILoveGay to Businesses? To be the Best Brand to work with when targeting the LGBT community online, blending influencer marketing, content marketing and social media, as well as traditional online strategies.
How Do We Do It? We find the right mix of curating, retweeting, and liking content, as well as following Twitter users, while staying "on brand". We promote content, including advertisers', at the social media post level, you know, just like an LGBT influencer would ;-)
#ILoveGay Twitter 360° Network
Estimated impressions and reach for Pink Banana Media / #ILoveGay outreach
Views
Clicks
CTR
E-Mail Campaign
10,000
200
2.0%
Banner Ads
50,000
250
0.5%
Facebook & Twitter Ads
20,000
200
1.0%
ILoveGay Twitter 360°
20,000
300
1.5%

---

Impressions
Engagement
ER
Facebook & Twitter Ads
20,000
1,000
5.0%
ILoveGay Twitter 360°
20,000
750
3.5%
*Engagement: Likes, Comments and Shares / ER = Engagement Rate
*Estimate is for a $500 monthly investment in each line item above
Social Media Reach from our #ILoveGay social media networks (including @ILoveLGBTTravel, @ILoveGayLGBT, @ILoveLGBTBiz, @PinkBananaWorld and @LGBTPinkieB) is now over 275,000+ followers on Twitter, Facebook and Instagram combined.
Twitter: 250,000+ followers
Facebook: 25,000+ followers
Instagram: 4,500+ followers
Our most recent campaign based on this strategy (as of April 23, 2018), had the following performance on Facebook:
Impressions (including Instagram targeting): 21,612
Reach: 12,860
Link Clicks: 624
Click Through Rate: 2.88%
Comments: 22
Shares: 29
Engagement: 675
Engagement Rate: 3.12%
Basic Demographics: 73% men, 27% women
Cost: $0.45 per click
#ILoveGay Ambassadors & Influencers

Matt Skallerud
Pink Banana Media
New York City, NY

LGBT Online Marketing & Advertising Professional
#LGBTBiz


Ravi Roth
Ravi Round The World
New York City, NY

Gay Travel Vlogger
#JustTheTip


Fabrice Tasendo
Pink Banana Media
Los Angeles, CA




Brad Fuhr
Gay Desert Guide
Palm Springs, CA

#ILoveGayPalmSprings


Troy Petenbrink
TheGayTraveler
Washington DC

#GayTravel


Jeff Garber
Globetrottr
New York City, NY

Gay travel the dating app way



Valdelicio Silva
Travelling With Me
San Diego, CA

Travel blogger with a unique perspective on adventure, cultural diversity and equality



Mike Marcotte
GiveMeTheMike.com
Minneapolis, MN




Rachel Stevenson
OutCoast
Tampa, FL

Award-winning speaker, author, coach and LGBT leader



Dean Nelson
GayWhistler.com
Vancouver, BC

Year-round LGBT promoter of Whistler and beyond
#WhistlerPride


Barry
Asian Maple Leaf
Toronto, ON

a Canadian living in New York. I'm on a journey of self-discovery and adventure



Angel Benton
Las Vegas, NV




David Mariner
Washington DC

Consultant.Advocate.Activist.



Justin Ayars
Richmond, VA

Recovering lawyer; entrepreneur; speaker; consultant; teacher; history lover; writer; thinker




Nomadic Boys

Travel bloggers, influencers and social media gurus




Ty Autry
New York City, NY

Engineer Turned Actor



Gabi & Fabia
Estrangeira
Sao Paulo, Brazil




Paul Conroy
Atlanta, GA




Gregory George
FollowSummer.com
Toronto, ON

#FSTravels


John-David Brown
Brooklyn, NY

Hot n' Reckless Twenty-Something




Dish You Were Here
Dublin, Ireland




Vinnie Vaillancourt
Syracuse, NY




Idan Matalon
Moovz
Tel Aviv, Israel




Oriol Pamies
Moovz
Barcelona, Spain




Josh Robbins
Nashville, TN

Gay sexual health and HIV
#UequalsU



Living Gay Brisbane
Gold Coast, QLD Australia




Josh Rimer
Vancouver, BC




Robin Gray
Bear World Magazine
Manchester, UK




Borja
The Gay Explorer
Barcelona, Spain

Exploring the world in a white t-shirt - Travel | Luxury | Hotels
#TheGayExplorer

Paul Richmond
Paul Richmond Studio
San Francisco, CA

artist • activist • youtuber • attention-whore • storyteller • diva-lover • pinup boy



David Levesque
Huey & David
Toronto, ON




James Wallington
Backpacking Boyfriends
Los Angeles, CA

Travel, Life, & Style Vlog
#WheresWallington


William Jardell
Backpacking Boyfriends
Los Angeles, CA

Travel, Life, & Style Vlog



AC Dumlao
New York City, NY

They/Them/Theirs - Trans Enby. GenderFULL fashion+radical selfcare.



Ryan Thomas Woods
Out With Ryan
Toronto, ON

#GayTravel Blogger, #Travel YouTuber



Terrell & Jarius
Atlanta, GA




Michael Garcia
Denver, CO

LGBTQ Advocate/Social Media Influencer/Public Speaker
#iammorethan


Barb Snelgrove
Megamouth Media
Vancouver, BC

Radio | TV | Print | Social Media | Writer | Q Hall of Fame | #gaytravel & #LGBTQ brand influencer



Steph and Kristen
Toronto, ON

#amazingracecanada 1st all-female team winners #youtubers #vlogger #lgbtq #lovewins #travel



Giuseppe Giulio
Rome, Italy

IGLTA Member | Digital PR Manager & Travel Design


Frank New
New York City, NY

Fashion Stylist | Event Producer | Display Artist
#ManYourStyle


Savannah Rodgers
Kansas City, MO

Filmmaker. Writer. Professional Amateur Productions.



Whitney & Megan
What Wegan Did Next
UK

Femme Lesbian Couple known as 'Wegan' | Travel Bloggers | YouTubers



Loren A Olson MD
Des Moines, IA

A gay father, psychiatrist, speaker, coming out consultant, and author of FINALLY OUT



Antoine Johnson
Philadelphia, PA

Notable Publicist - PHL, NYC, DC & ATL | Proud Villanova Alum | CelebPR | Fashion



Raquel Castella
New York City, NY

Singer | Rapper | Improviser



Jessie Fowler
Newark, NJ



Tommy Geraci
New York City, NY

Entertainment, Travel and Pop Culture News | Social Media Strategist and Correspond



Michael and Zach
Zakar Twins
Detroit, MI

Unique voices for the LGBTQ Iraqi community
#PrayTheGayAway


Nicholas Snow
Notes From Hollywood
Los Angeles, CA

Multimedia Entertainment Activist
#NotesFromHollywood


Dana Piccoli
Greenville, SC

Writer. Podcaster. Profesh moderator. Fairy Gaymother.



Antonio Capurro
La Revista Diversa
Lima, Peru

Comunicador. Pienso, comparto, vivo. Escribo, fotografío, filmo. CEO



Domenico Gambolo
Rome, Italy

Your g[a]y next door - Happy with life, enjoying the simple things - To Travel - To Live


For more information on our Ambassador program, please review our information here.
#ILoveGay Influencer Network
---
Individual LGBT Influencers We Work Closely With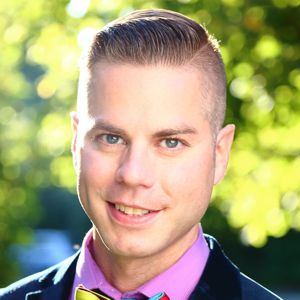 Brian Webb (TheHomoculture.com): TheHomoCulture.com is the most trusted and top source of gay culture in North America. As the leading gay lifestyle and entertainment guide, you'll discover pivotal moments in life. Award-winning LGBT advocate, celebrity social influencer, and winner of the prestigious Mr. Gay Canada People's Choice award, Brian Webb, along with his team of passionate advocates of the gay community, take you on a journey to uncover the off-the-wall travel destinations, share stories of role models and icons from the LGBT community, and get you inspired with sensational lip-smacking cocktails. Uncover special, life-defining moments. The adventure starts here!

Website: www.TheHomoCulture.com
Top Markets Served: US, Canada, UK, Australia; 78% male; Average Age: 39

Facebook: 2,250
Instagram: 28,800
Twitter: 8,875
Swarm: 430

Monthly Views & Unique Readers: 22,250 / 18,750
(Above stats as of Dec 8, 2016)
---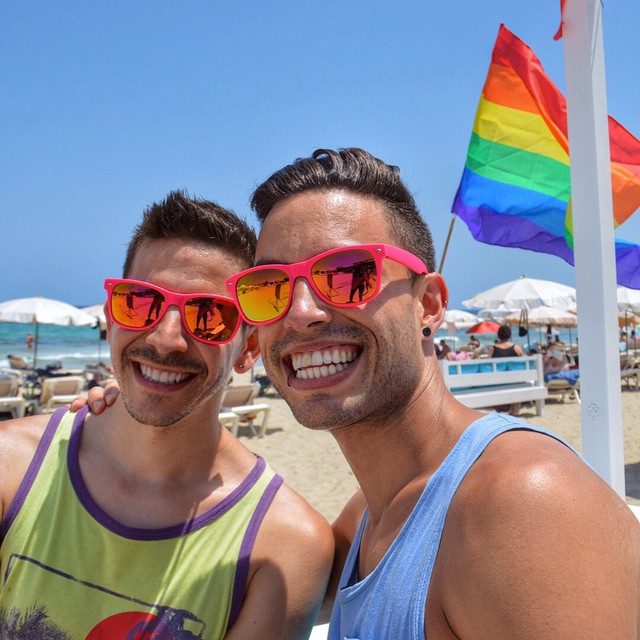 TwoBadTourists.com: As a young gay couple, we have a unique perspective on travel. Whether it's Pride hopping around Europe or traveling in Africa where gay rights are negligible, we are constantly exposed to new experiences and unfamiliar cultures. We enjoy sharing our insights from all we've done right and wrong and aim to provide valuable stories and travel advice. For us, travel is amazing and life changing and we want others to get a taste. Though many people don't realize, travel is more achievable than they think and we want to prove that it's also possible to do without spending a lot of money. We hope to inspire those who want to travel to actually do it and those who already do to travel more.
Website: www.TwoBadTourists.com
Top Markets Served: US, Europe, UK; 65% male; Average Age: 32

Facebook: 8,081
Instagram: 28,439
Twitter: 30,662
YouTube: 1,676

Monthly Views & Unique Readers: 45,000 / 40,000
(Above stats as of Dec 19, 2016)
---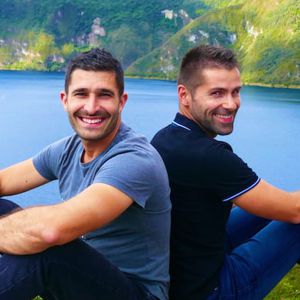 NomadicBoys.com: Stefan and Sebastien are a gay couple from Europe who quit their lives and jobs in London in June 2014 to travel the world. They spent 2 years in Asia and set up Nomadic Boys to chronicle their travels. They now focus all their time and energy on Nomadic Boys, which has become one of the most respected brands in the gay travel industry.
The boys are currently on a big trip across Latin America, working with local business to promote them to gay travelers. The boys' readers are predominantly affluent men, aged 25-50, based in North America, UK and Europe, who are sophisticated travelers looking for romantic adventures, gourmet and cultural experiences.
Website: www.NomadicBoys.com
Top Markets Served: USA/Canada (41%), UK (13%), Europe (26%) and male: 70%

Facebook: 12,000+
Instagram: 60,000+
Twitter: 50,000+
YouTube: 1,100

Monthly Views & Unique Readers: 85,000 / 55,000
E-Mail Subscribers: 4,500+
(Above stats as of Dec 19, 2016)
---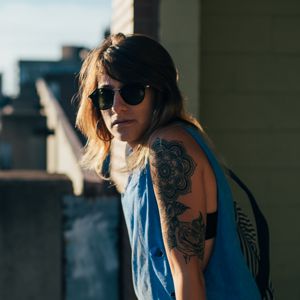 Arielle Scarcella: Arielle Scarcella is an LGBT content creator who focuses comedy, travel & self-love. Her posts inspire people all over the world, be themselves & experience new things. Recognized by the Huffington Post, The Advocate, Google, BuzzFeed, NY Times & More. She has over 100 million+ video views.
Websites:
Top Markets Served: USA/Canada (60%), UK (15%), Europe (20%) and female : 75%

Facebook: 101,000+
Instagram: 75,000+
Twitter: 65,000+
YouTube: 500,000+ (Above stats as of Jan 08, 2017)
---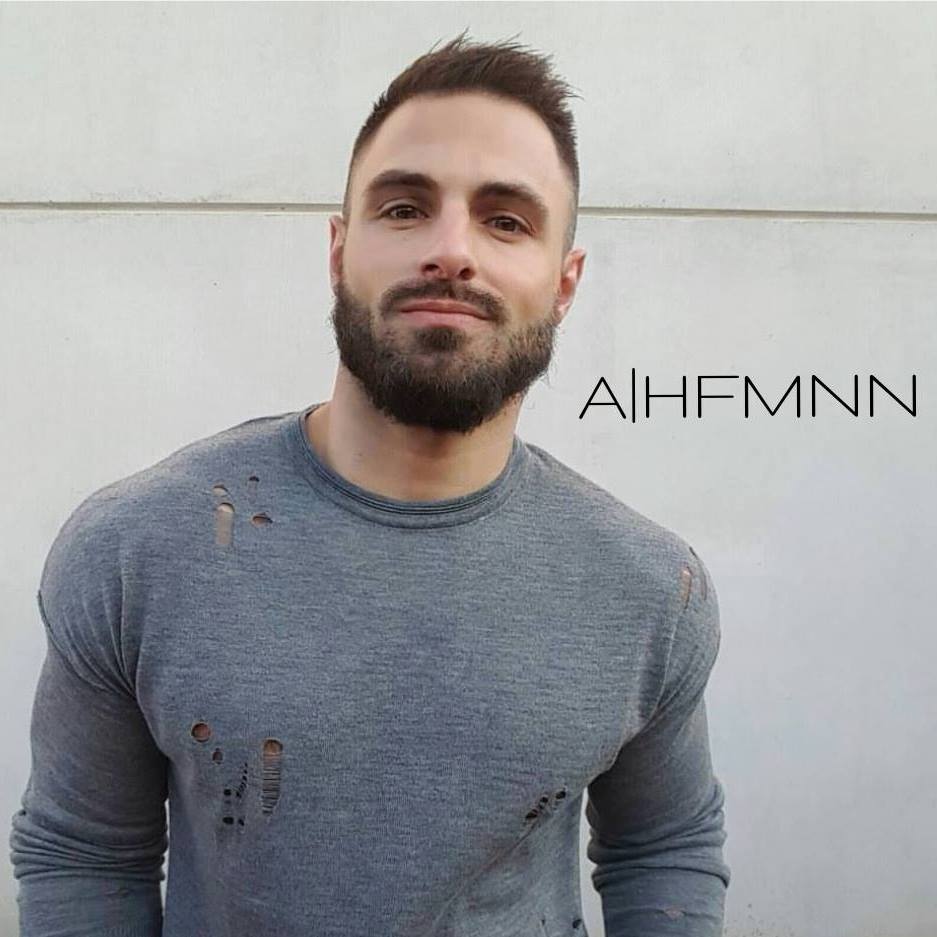 Andre Hofmann: @a.hfmnn on Instagram
Top Markets Served: España/Italia/Brasil/Mexico/USA
Instagram: 134,000+
Age: 80% between 25 y 55 años
Gender: 89 % male (gay) / 11 % female
Impressions / Week: 312,000
Individuals / Week: 102,000
Profile Views / Week: 28,000
Likes / Photo: 4,000 - 11,000 (Above stats as of Jan 15, 2017)
---
---
In addition, stay abreast of what some of the top LGBT influencers, YouTube content creators and new media bloggers are up to at www.LGBTNew.Media, including info on various LGBT New Media Expos, Conferences and Conventions.
Looking to market your company and work together with key LGBT Influencers? Call us at (323) 963-3653 or contact us here to get started.

Supporting Information
Supporting Blogs
For the most current and more in-depth PDFs on Interpersonal Marketing:
LGBT Influencer Presentations: