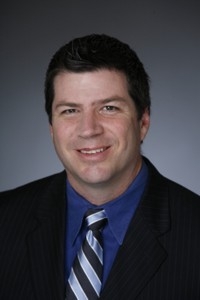 SHORT BIO: Matt Skallerud began his online career in May 1995 with the launch of GayWired.com, which became one of the top 3 LGBT websites worldwide. Having worked with companies large and small over these past 15 years in reaching the LGBT online market through this site and others, he has since sold these sites and is now focused on the more cutting-edge aspects of social networking and Web 2.0 technologies, helping these companies reach this market using some of the more advanced techniques taking hold in the marketing world today, including Facebook, YouTube, blogs and Twitter.
LONGER BIO: Matthew Skallerud, President of Pink Banana Media, began his career in the gay & lesbian marketplace when he founded GayWired.com in May of 1995. He successfully led GayWired.com into becoming one of the premiere gay websites worldwide, translating that success to LesbiaNation.com and QTMagazine.com (gay travel site). In 2001, he expanded this online reach by launching a company focused on both developing niche-oriented websites for the gay & lesbian community and helping companies large and small reach these gay & lesbian consumers through this expanded network of websites, which included GayMonkey.com, GaySports.com, Navigaytion.com, PrideParenting.com and GayBusinessWorld.com, just to name a few.
Having sold these sites, his focus is now on the latest in advertising and marketing utilizing social networks and tailoring their opportunities to the LGBT community. Skallerud starts with the basics of banner ads and e-mail, but expands into the more advanced world of blogs, social networking and online video, and how those components can tie into an overall online marketing campaign including banner ads for some of the best performance for his clients.
His goal is to work with companies wishing to increase the efficiency and performance of their online marketing endeavors, using some of the "tried and tested" of the past few years and merging with some of the new, since "new" is where the eyeballs are continually migrating to on a daily basis.